Digital Printing – We create Digitally Printed Signs and Banners for businesses out of our Santa Rosa location. In fact, if you have any digital printing job that needs to get done, we can make it happen. As far as the sign world goes, digital printing is one of the more common forms of signs you'll see now a days. This is because digitally printed signs are visually appealing, more affordable than some other types of signs, and can be printed on a variety of different materials. Custom digital printing is a service Applied Signs has provided since it's beginning and we are highly experienced in the art of digital printing.
Digital Printing With Applied Signs
Our state-of-the-art printers enable us to provide custom digital printing services quickly and at an affordable rate. No matter what size or colors you want your sign to be, we have the means of turning your vision into a beautiful sign through the art of digital printing. Our designers are experts at digital printing and can tackle any design you send our way. From simple business logos and messages to advanced designs with layers, we will get your job done on time and within your budget.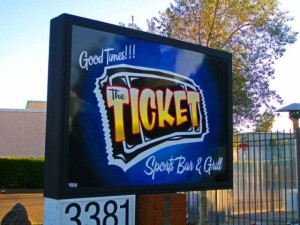 Put Our Digital Printing Skills To The Test
Digital Printing is what we do. We are experts at it and can tackle absolutely any job. No sign is too big for us. No design is impossible for us. If a project was too hard for other digital printing companies, try us out and enjoy your brand new digitally printed sign shortly after. We are serious when we say that there is no size, color, or design beyond our capabilities. We will find a way to make it happen. We absolutely love making digitally printed signs for our happy clients and look forward to creating one for you.
Get A Digitally Printed Sign Today
Are you ready to get your own digitally printed sign? Or do you just have some questions about digital printing? If so, contact Applied Signs of Santa Rosa today. You can either contact us by visiting our contact page, calling us at 707-202-4569, or by visiting us in person at our shop (address below). We look forward to hearing from you.
 Testimonial
I work at a local Community Clinic and needed signage for a re-model of our waiting room. Of course there was a time crunch as well as financial considerations with the project.  I found Gary to be patient, good humored and incredibly professional. He even had to hand draft our logo to create one of the signs and donated his time to do this to keep us in budget! The signs came out so well that visiting inspectors to the clinic took pictures of our walls!!!  Thank You So Much again Gary for the great work.

Karen N. from Sebastopol, CA
Please view our photo gallery to see some examples of our Digital Printing. Contact us for a free quote at:
Applied Signs
2921 Santa Rosa Avenue, Santa Rosa, CA 95407
707-202-4569
info@appliedsigns.net
REQUEST A FREE QUOTE