Window lettering is a great way to promote your business or draw in new customers with your own vibrant window designs. It can be a logo or business name that would really make your location stand out. With this you can put your window space to better use and even advertise events for your company. It is a perfect way to display store hours, current sales, and much more.
Why Get Window Lettering for Your Business
Window lettering can be posted inside or outside on a window to suit whatever need you may have. Window lettering can be used to leave a lasting impression on anyone who walks by so that they remember your business. It can also be used to keep privacy in the workplace or to block the sun's glare to keep the building more comfortable for both employees and customers alike. Window lettering can be useful for any type of business since all you need is a window with enough space for the design that you create.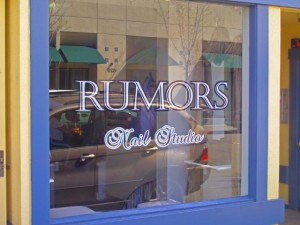 Creating Your Design
With our window lettering service you can customize the image that you want and post it for everyone who passes by to see. The design is completely yours and can be whatever you want it to be. The design could be as flashy to catch peoples attention or as simple and professional as you want it to be. You can make your company logo or simply create a message for everyone who walks by to see. You can also choose the fonts and size of the letters or your design to match any window size you have at your disposal. The Window Lettering goes on easy and will last for years.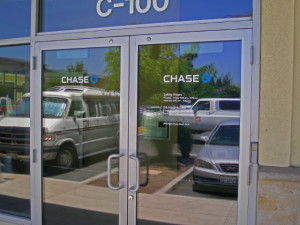 Applying and Removing Window Lettering
We will apply the design for you if you want us to, but here are some instructions for if you want to do it yourself. Installation of the window lettering is as easy as peeling off the adhesive back to the image and sticking it on to the window of your choice. The lettering also removes easy so it can be updated to match any changes taking place in the business. For a more detailed description of installing vinyl window lettering click here. Window lettering is supposed to be a quick and easy way to advertise for your business, and it will last for years to come due to the durable vinyl used in the making of our designs.
 Testimonial
I found Gary & Applied Signs through the Sonoma County GoLocal Coop – highly recommend!

He created outdoor signage as well as door & window images for my day spa, and all look fantastic.  He was a pleasure to work with, making great suggestions and advice along the way.  Detailed, thorough, great creative eye, with an Irish sense of humor to boot – 5+++ stars!

Kayse G. from Sausalito, CA
Please view our photo gallery to see some more examples of our Window Lettering. Contact us for a free quote at:
Applied Signs
2921 Santa Rosa Avenue, Santa Rosa, CA 95407
707-202-4569
info@appliedsigns.net
REQUEST A FREE QUOTE